A big welcome to our new AVR Theatre School teachers!
Every Saturday at 10 am we now have a fantastic AVR Theatre School, each class is energetic, fun and educational!
So, let's meet the team!
Miss Jo – Drama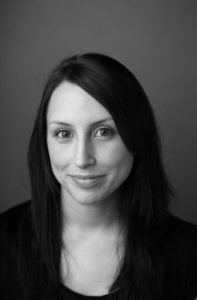 Performing Arts has always been a massive part of my life. From a young age, I began to perform and sing at school… in productions and concerts, when leaving school I went on to study a 2 yr BTEC in Performing Arts which consisted of vocal training, Dancing and Drama. After completing PA BTEC I went on to complete a 2 yr BTEC national diploma in Music Practice which enabled me to study songwriting, music production and music performance. Following the successful completion of my FE courses, I went on to complete a BA Hons Music Theatre receiving a high 2.1, during my 3 years at the university of central Lancashire, I had the opportunity to perform in a showcase in the West end and perform in industry-ready musicals every year. Although I loved performing My dream was to become a Drama teacher, I wanted to inspire young people through my love of the arts and to share how valuable creativity and the arts is for our confidence, and growth as humans. In 2011 I went on to complete a PGCE in Secondary Drama teaching. I have been a qualified teacher of Drama and music for 7 years. During my time teaching students from 4-18 I have directed many musicals and plays for audiences including leading a school pop choir. I have also appeared in shows for BOP at the Blackpool Grand Theatre. I have extensive experience in teaching the LAMDA qualification, RSL, A level Theatre studies, GCSE Drama, Music and BTEC Performing Arts. I look forward to sharing my experience, passion and enthusiasm for performing theatre and all things dramatic every Saturday
Miss Jo
Miss Charlotte – Singing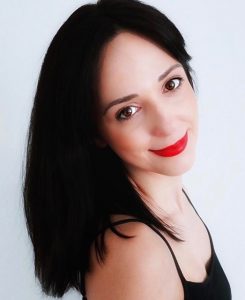 Charlotte has worked as a Vocal Coach and Performing Arts Teacher since gaining her degree. Her pupils have gone onto great heights and many are now working performers. Some have gained leading and chorus roles in UK tours and on the West End, been signed to record labels, cruise ship contracts, roles in CBBC/CBeebies shows, gained singing residences and excelled in auditions for performing arts colleges and universities (RADA, Guildhall, Bird, Hammond, Royal Northern). She has a 100% exam pass rate and 98% of her pupils pass at merit or above. She has great professional connections and an outstanding understanding of the casting/ audition process. Charlotte has been singing since she could! She studied Singing at university and has a BA Hons degree and Grade 8. Her vocal career highlights include supporting Feeder on tour, supporting comedian Chrissy Rock, performing on Celebrity Masterchef BBC1, performing at Beatherder festival, working as a performer in Italy, France and America, solo performances at beautiful venues such as Birmingham Symphony Hall and Bradford Alhambra, working alongside West End star Damian Poole, performing for Saturday Kitchen, performing at numerous corporate events for Members of Parliament, singing in a vocal group alongside West End veteran Shona Lindsay and MD Robert Willis and graduating from LCM with a degree in Popular Vocals. Charlotte now concentrates on her teaching career but does still sing professionally at corporate functions and events.
We welcome these to amazing teachers to the #AVRFAMILY 💜
To find out more about our Theatre School – Get In Touch!  
#AVRLOVE